Roscoe, Our Kitty
The last of the sun on the first day of Spring, March 20, 2010!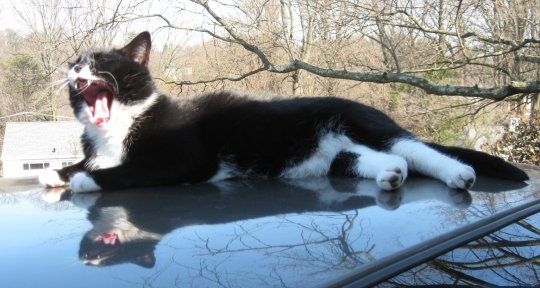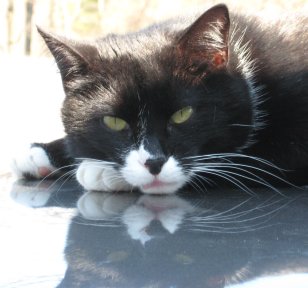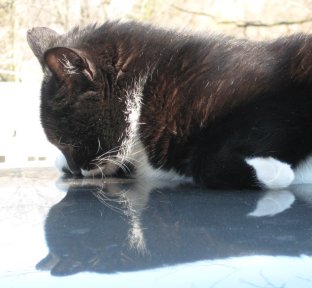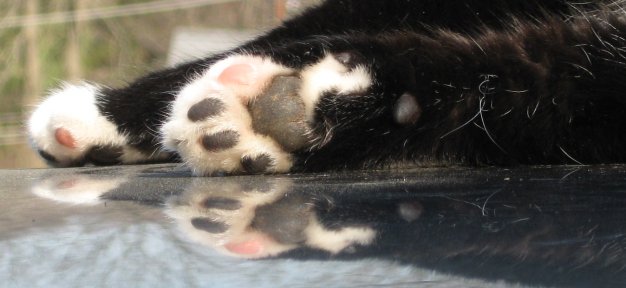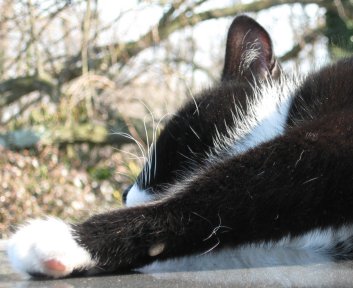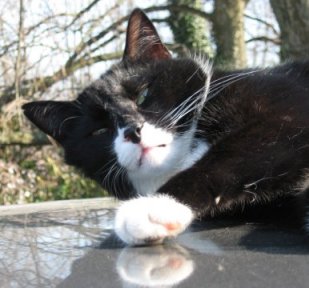 Roscoe found a garter snake in our woods on 04/01/06.
Don't worry - right after taking pictures I let the snake go in our woods.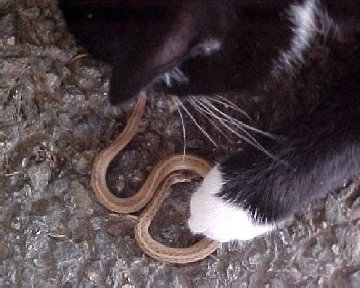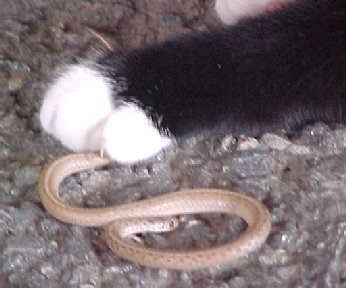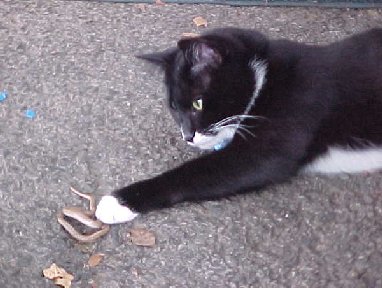 Playing in the Snow on Feb 12, 2006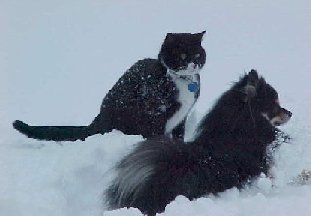 Who else loves to lounge on the steps?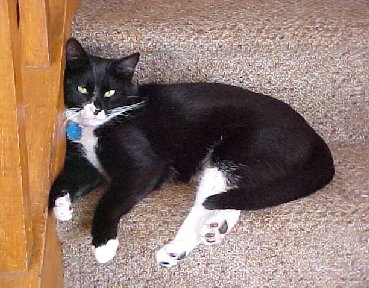 No, he isn't getting ready to attack! Roscoe is yawning!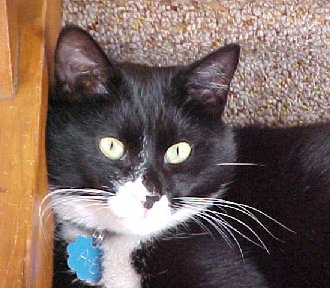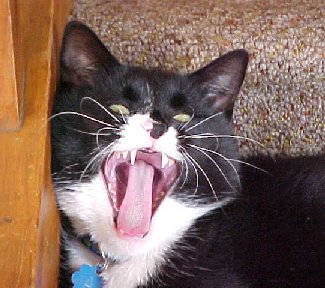 Roscoe looks out the window to see what is moving in the woods.
Roscoes's Life Story
One hot summer day in early August Roscoe found Ryan, a worker at a campground in New Jersey. He rubbed up against Ryan and was very friendly. Ryan played with him for a while then had to get back to work so he took Roscoe to the office so he wouldn't wander around in case his owner was looking for him. But by 5:30pm no one claimed him so my daughter, Laurel, who works in the office, brought him back to our trailer. Roscoe really liked Mr. Jones and they became best buddies. No one claimed Roscoe for weeks so it was finally decided he had been left behind at the campground. Roscoe is now a part of our family!