Pompay, Our Pomeranian
Pompay and Heather came to school with dinner
before Night Conferences started.
Thx LaLa!
Snow Fun in the Blizzard Feb 12, 2006.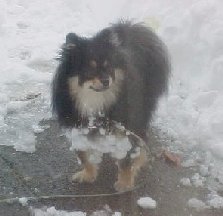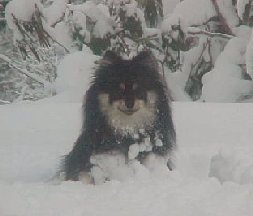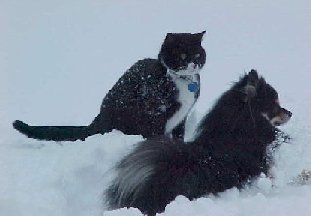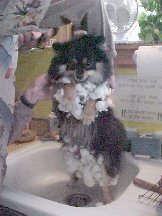 Is Pompay smiling?
Who wants to play?
If he sits on the stairs he can see lots more out the window!
Pompay sat on top of the frozen snow to guard his domain.
Pompay loved
the big snow on Jan 22, 2005
!
He pranced around in the snow with joy!
Pompay Loves Winter Walks!
January 19, 2005 Pompay's First Snow!
Pompay loves to ride in the car in his carseat.
Pompay sleeps in the car when he is tired.
Pompay sits in the front yard and barks.
Meet our new puppy, Pompay!
What a little ball of furry cuteness!
He loves taking long walks and loves meeting people.
He loves to play with his ball and his little stuffed pig.
Pompay loves to play with our cat,
Nemo
and thought since the cat can jump out of people's arms
he should give it a try...with disastrous results:
3 broken toes and a cast as long as his leg.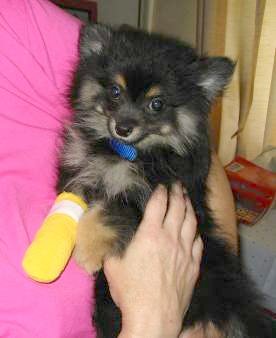 Pompay's cast didn't slow him down at all!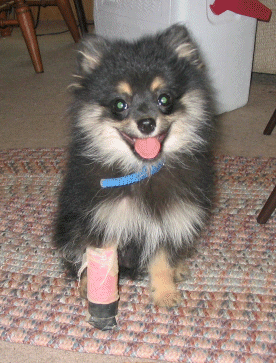 Pompay spent the summer on the deck at the shore.