The photos from 04-05 and 05-06 will remain here
as long as we have the space.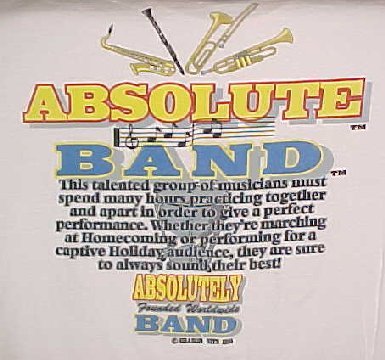 The Sound of Music Pit Spring 06




Click here to go to
The Official Penncrest Roaring Lions Marching Band Website





The Official Penncrest Lions Football Website
http://www.penncrestfootball.com

Penncrest High School Websites
http://www.penncrestfootball.com/plinks.html



Band Cartoons
Top 10 Lists
You might be a band nerd when...
Marching Band Midis



10/27/04 Delaware County News
At Strath Haven High School, football is king.
But members of the school band and band front are royalty.
By Melissa McDermott, Staff Writer

Click here to see a 42 sec video of "On Wisconsin" by
The Penncrest Marching Band in the Media Parade on May 31, 2006




Look Back
Band Photo Gallery 04-05
Roaring Lions Marching Band
Photo Gallery 2005-2006
A high speed connection is highly recommended!
Penncrest Lions Football
Mrs. Jones' Room
Penncrest Cheerleaders
The Official Penncrest Roaring Lions Marching Band Website