Mrs. Jones' Room News
2006-2007
Commerce Bank's Summer Reading Program encourages young people to read and additionally provides a goal for them to learn the importance of saving. Commerce contributes $10 into a new or existing young savers account for each child who reads 10 books during the summer months. The Summer Reading Program runs June 1 through September 1, 2007. For more information, visit the nearest Commerce Bank store for a reading brochure or
CLICK HERE
to download.
For Kids:
commercewowzone.com
Photos from the Farewell Picnic are posted!
Enjoy your summer vacation!
If you are from the 06-07 Class and can't find the pictures,
EMail me
, tell me who you are, and I'll send the link to you.
Please put "06-07" Pictures in the Subject Line.
Thank you to our Homeroom Parents for their help this year!
Morning - Liz Strootman, Maria Catini and Stephanie Kibby
Afternoon - Hope Schiavo, Trish Mormando and Rita Murgidi
Thanks to those who helped every week!
Steve Marshall, Liz Strootman, Mary McKillip, Tom Graeff
Stephanie Mansfield and "Miss Kate"
Thank you to the parents and grandparents who chaperoned
our trips and helped with Dinosaur Day!
Your involvement meant a lot to your child and to our class!
Thank you to Mrs. Carney, our Instructional Aide, for a terrific first year!
She worked individually with us, helped us go over our homework,
talked about our Buddy Book with us, read with us, plus lots more!
Our Zoo Trip
Thank you to all of our chaperones for making our visit awesome!!
Thanks for helping us find the answers to the scavenger hunt questions
and for helping us observe the ducks, the river otters and the monkeys!
Look for pictures.
Thank you to Mrs. Lincoln, Mrs. Harahan and her 4th grade students,
Mrs. Cordes, and Miss Eichinger and her fifth grade students,
for coordinating and running
Multiple Intelligences
Day!
Every class at Lakeview School went to 8 different rooms
and had fun learning about themselves.
We also learned that is "smart" in their own way!
Field Day was so much fun!
Thanks to our
Home & School Association
for providing
the moon bounces and giant slides!
We played a Heads or Tails game with a penny.
Click here
to print another copy to play at home.
Dinosaur Day was awesome!
Thanks to all the Moms, Dads, MomMoms, PopPops, Aunts, and Great Aunts
who helped with the games, crafts, and reading and writing activities!
Click here
to find out about our favorites.
Queenie the Cow
taught us we should eat 3 dairy products every day!
She gave us folders, pencils, and cheese to take home.
We painted spring flowers with Heather and Laurel!
Photos
We love playing with the numbers on our hundreds chart to make designs!
Your child can
play online with this chart
to make more designs!
Ew! See why you should cover your sneezes
?!
We are targeting the germs we spread when we sneeze or cough into the air.
Click here
to see what everyone can do to help!
Ridley Park had a Community Yard Sale on May 12, 2007.
Mrs. Jones saw Allison W., Justin G., Karah and Mrs. Carney
but just missed Maddie who was at her grandmom's house.
We saw some
Birds
at
The Delaware Museum of Natural History.
Click here
to see some amazing hummingbird photos
that show the growth from egg to when they leave the nest.
There are 6 pages so be sure to click "next page" at the bottom.
Einstein the Bird
http://www.youtube.com/watch?v=BSckclRKirM
The Giant Squid was the featured exhibit when we visited the museum.
Read about the
colossal squid
or the
giant squid
.
Mrs. Avicolli thanks everyone for stopping by the Book Fair!
She thinks it's great that Lakeview students get so excited
when they buy new books! See you at the fall Book Fair!
We played a dice game with the Cat in the Hat's hat!
You can print
another one
if you want to play at home!
Author,
Judy Wolfman
, visited Lakeview School
on Thurs, Feb 8, 2007.
Click here for photos
.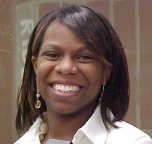 Lakeview School welcomes Ms. Mills,
our new Music teacher,
while Mrs. Boettger is on leave.
Daylight Saving Time starts on March 11th!
Read about it here
.
Here are Moms' 6 biggest sleep mistakes, and how to fix them:
http://www.cnn.com/2007/HEALTH/parenting/02/19/par.mom.sleep/index.html

Friday, Feb 2, 2007 was Flashlight Day in our classroom!
Photos have been posted!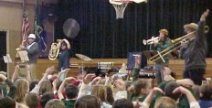 The Music teachers demonstrated many musical instruments!
Check out the photos
.
Thanks to Laurel for helping in our room over her winter break!
We wish her the best of luck at WCU this semester!
Click here
to see the snowy art projects we made
with Laurel and in Mrs. Carney's group.
A Gigantic Thank You to Sam and his brother, Sean,
for donating their
Rescue Heroes
action figures, vehicles,
gear and command center to our room for Play Time!
We welcome Mrs. Carney, our new Kdg Instructional Aide!
Thank you to Zack's Mom for the Eagles Posters and magnets!
LET'S GO EAGLES
!
Who has Eagles Spirit?
AM Class
PM Class
Check out the photos from
Lakeview's School-Wide Holiday Sing Along
!
Both classes played a dice game called
Roll-a-Christmas Tree
and used a
Dotted Tree recording sheet
If your child liked the game, print another, and play at home!
Or try this
Roll-a-Gingerbread Man
dice game with
recording sheet
.
Find out about our holiday customs!
AM Class
PM Class
Dr. White read
The Polar Express
then gave everyone
a jingle bell to wear around their neck as they were going home.
Thanks Dr. White!
Maddie's Mom shared this fun Christmas website with us.
http://www.northpole.com/PersonalizedStories/
Type in your info then read or print a story about YOU!
Find out all about us!
Mrs. Jones' AM Class
Mrs. Jones' PM Class
Mrs. Kane's Class
Miss Grace, Lakeview's School Nurse,
read to us then took us on a tour of the Health Office.
Click here
to take a tour of the Health Office.
Thank you to all the Grandparents and Special Friends
that attended Grandparent's Day!
Thank you to all the parents that sent in goodies for the special snack!
We hope our grandparents enjoyed the present we made for them!
The Pig Race was held on Wednesday in the Gym Room.
Congratulations to Mrs. Toth's Class!
Their pig crossed the finish line first!
SpongeBob PiggyPants, the pig entered by Mrs. DeYulis' Class,
won the Best Costume Award!
Kindergarten wishes Mrs. Johnson, our Instructional Aide,
the best of luck in her new position at the high school!
Mrs. Jones thanks Mrs. Mahoney, EDK Aide,
for helping in the PM Class whenever she is needed!
Lakeview Loves to Read!
Mrs. Avicolli, Lakeview's Librarian,
thanks everyone for stopping by the Book Fair in November!
Keep an eye out for the Spring Book Fair!

We made a book called
Float or Sink
in Mrs. Jones' group.
We predicted first then placed different things in a bowl of water
to see if they would float or sink.
Thank you to Katie's dad for the little pencils. Thank you to Mattie and Maddie for sending in corks and to Allison W.'s family for the creative way of getting enough corks for both classes! Thanks to Brandon's mom for gathering the acorns and twigs on the playground. Thanks to Karah's mom and Luke's mom for putting the baggies together.
Wed, Oct 4, 2006 is
International Walk to School Day
Join your friends at Lakeview School and walk to school!
Printable forms are now
online
!
If you have any questions you can EMail
Mrs. Jones
at home.