Mrs. Jones' Room News
2005-2006
Are you looking for a summer program for your child?
There is a Kindergarten Readiness Program for students entering Kdg.
Students entering 1st grade can attend the Summer Steps Program.
Elementary Summer Opportunities
Click here for Zoo Trip Photos
Check out some of the animals we saw at the zoo.
After a dry day at the zoo
we had a thunderstorm followed by sunshine.

Mr. Stumm's Fourth Grade Class invited us to come see the baby chicks!
AM Class Visit
Check out the photos!
PM Class Visit
We saw a
tiny hummingbird egg
when we went to the Museum.
Click here
to see some amazing hummingbird photos
that show the growth from egg to when they leave the nest.
There are 6 pages so be sure to click "next page" at the bottom.

Spring has arrived in Mrs. Jones' yard
!

National Turn Off Your TV Week
is April 24 to 30, 2006!
Family Homework Challenge:
What can you do instead of watching TV or playing video games?
Need Ideas?
Visual List of Activities
More Activities
Check out the
Class Picture
taken with Timmy's camera.

Hear the story
Goldilocks and the Three Bears
read to you online.
Links to Online Stories to Practice Reading
Dinosaur Day
Thank you to all the parents and grandparents for your help.
The children loved playing with you all day!
Check out the photos
!
Mrs. Brooks posted her
Dinosaur Day Photos
.

Find out all about our baby teeth!
AM Class
PM Class
Click here
to find out what Roscoe found in our woods!
We read
Green Eggs and Ham
by Dr. Seuss
then we talked about our favorite food and the food we don't like to eat.
AM Class
PM Class

We had a great time at the Delaware Museum!
Museum Photos
Mrs. Bonner shared her photos from the trip.
Click here
.
Valentine's Day was so much fun!
AM Photos
PM Photos
Flashlight Day was very exciting!

Check out the photos of our group activities
.
"Hot chocolate" has been popping up in conversation lately.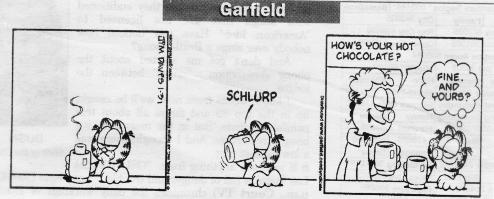 Some "Before and After" the Big Snow Photos
Snow at Lakeview School on 12/06/05
The First Snow on 12/04/05
Santa Came to Visit Kindergarten
!

Dr. White read
The Polar Express
to Kindergarten
then gave each child a jingle bell necklace!
Check out the photos
.
Look at our Christmas Trees hanging in our windows, too!
The Lakeview School community collected new hats,
gloves and mittens for needy families in the Ridley area.
Thank you to Kdg for your contributions!
We enjoyed having our Grandparents and Special Friends visit on Wed!
Thanks to Mrs. Savinese, Mrs. Harris, Mrs. Wesolek, Mrs. Miller
and Mrs. Behrle for getting the refreshments ready for our guests!
Thanks to Mrs. King for leading the songs and "The Turkey Pokey"
and for helping the children make the gifts for our Grandparents!
Kindergarten tells how to make Thanksgiving Dinner!
Mrs. Jones' AM Class
Mrs. Jones' PM Class
Mrs. Kane's Class
Make some
Thanksgiving Crafts
.
Thanks to Emmy in the AM Class and to Sara M. in the PM Class
for being the "Teacher" in Mrs. Jones' Group on Monday, 11/14!
Thanks to Mrs. Johnson for helping with our AM groups on Monday, 11/7.
Thank you to Mrs. Noon for helping with our groups in the PM!
Thank you to Mrs. Palandro for helping in our class all morning and
thanks to Mrs. Noon for helping with our groups on Friday, 11/4!
Thanks to Violet and Sara for getting everyone to sign Jim's birthday card!
The Halloween parties were awesome!
Thanks for all your generous party contributions!
Thanks to our Homeroom Parents for the fun games, activities and food!
Emmy said, "This is the best Halloween I ever had!"
Everyone had a great time!
The Ridley Park Fire Department
visited our classes
and showed us their gear and some of their firetruck equipment.
Thank you to Fire Fighter Brian for bringing the Fire Safety Program to us!
Find out all about us!
Mrs. Jones' AM Class
Mrs. Jones' PM Class
Mrs. Kane's Class
Mrs. Brooks discovered that Kindergarten Likes Letters!
Morning Class
Afternoon Class
Look at the visitor we had in our classroom on Wednesday!
Lakeview has 2 nurses!
Ms. Grace
and Mrs. Hanlon
Ms. Grace came to our classroom on Friday and read
The School Nurse From the Black Lagoon
by Mike Thaler. Then she took us on a tour of the health office
to show us it is nothing like the boy imagines in the story!
Thanks to our school nurse,
Ms. Grace
,
Lakeview School was awarded $1,000 to help fund "Fitness Friday!"
Printable forms are now
online
!
If you have any questions you can EMail
Mrs. Jones
at home.